How to Setup an Access Account for Parents
This article will show how to setup an access account for parents in PowerSchool.
1. Search for contact on Start Page.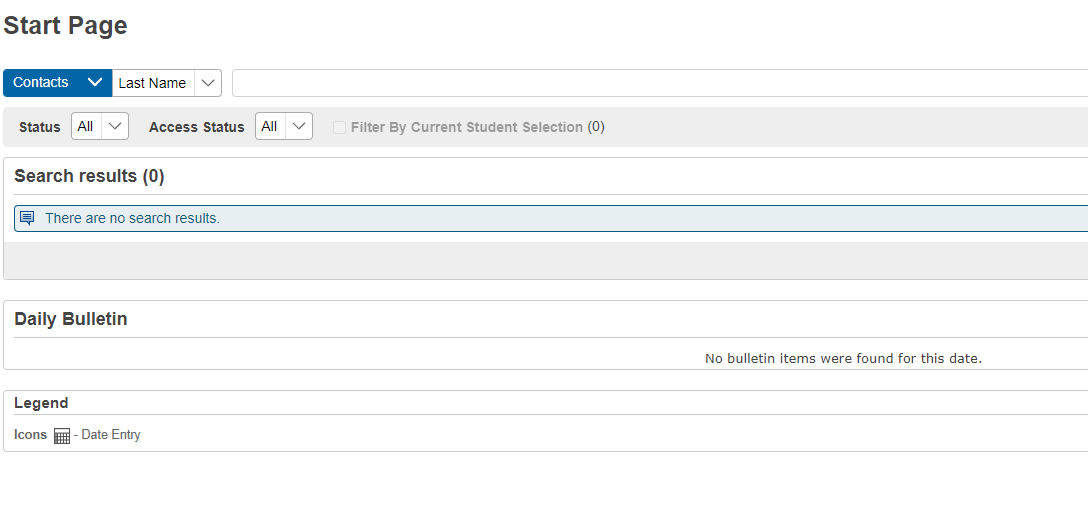 2. Under the Web Account Access section select Add Account.
Note: If an account already exists the button will be Edit Account 
5. Enter a Username and Password. The Password will need to be changed when the parent logs in so it does not need to be complicated.
Best Practice: Use the parent name for the username.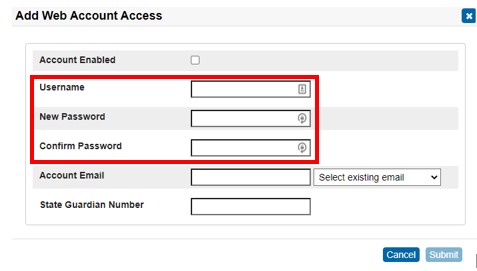 6. Either select an email address from the "Select Existing Email" dropdown or enter a new email address.
7. Make sure to check the Account Enabled checkbox.
8. Click "Submit".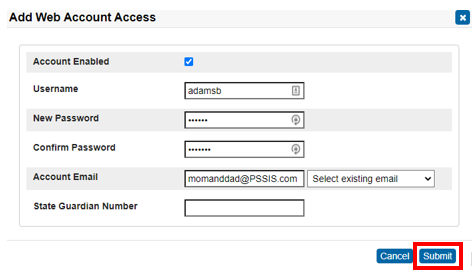 Add students the the parent access account
1. Scroll to the Students section. Click on the pencil button next to the student.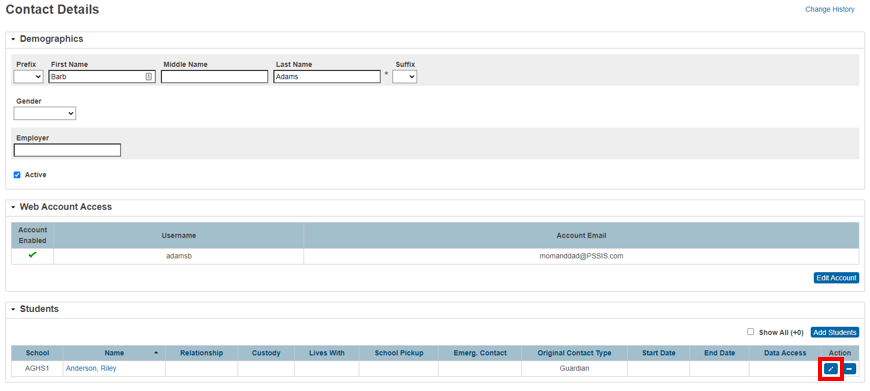 2. Click the Data Access tab.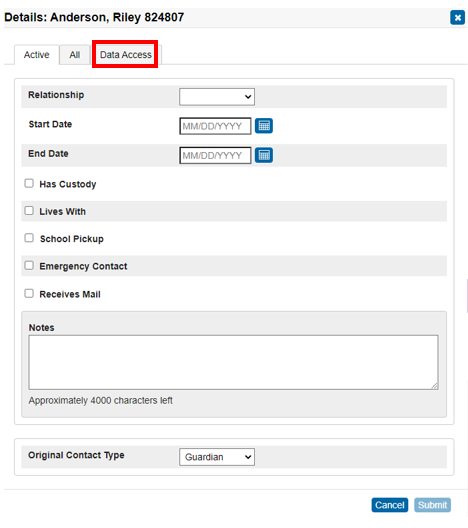 3. Check the "Can Access Student Data and Email" box.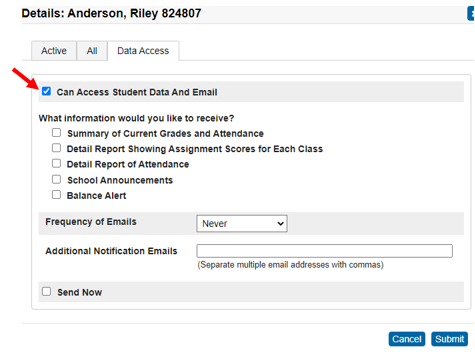 4. Click "Submit".