How to Update Contact Email Notification Frequency in PowerSchool
This article will show how to update the email notification frequency for a contact in PowerSchool.
1. Change the dropdown to "Contacts" and search for the contact.

2. Click on the Contact name.

3. Scroll to the Students section. Click on the pencil button next to the student.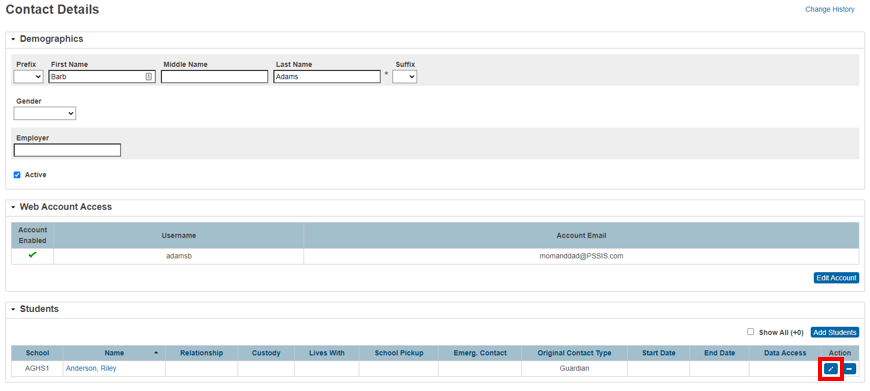 4. Click the Data Access tab.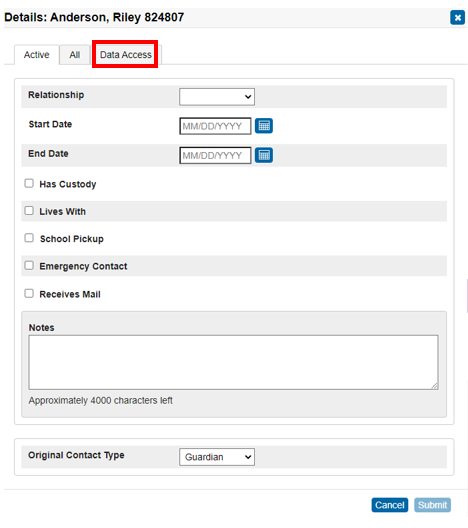 5. Click the "Frequency of Emails" dropdown.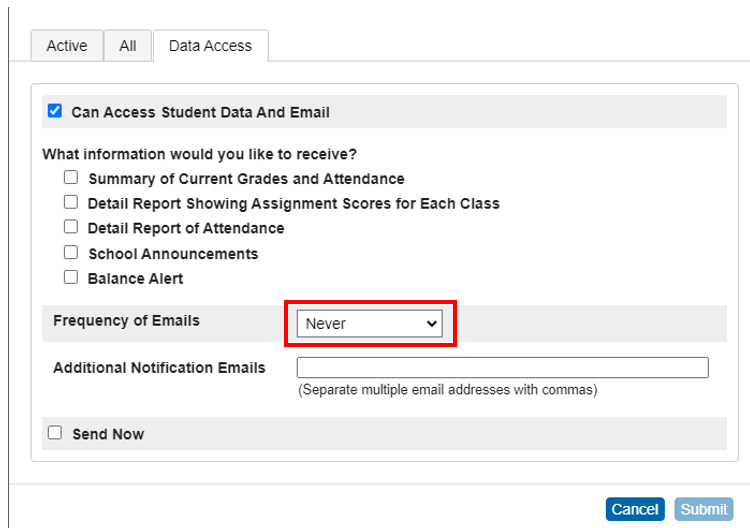 6. Select how often the contact wants to receive emails.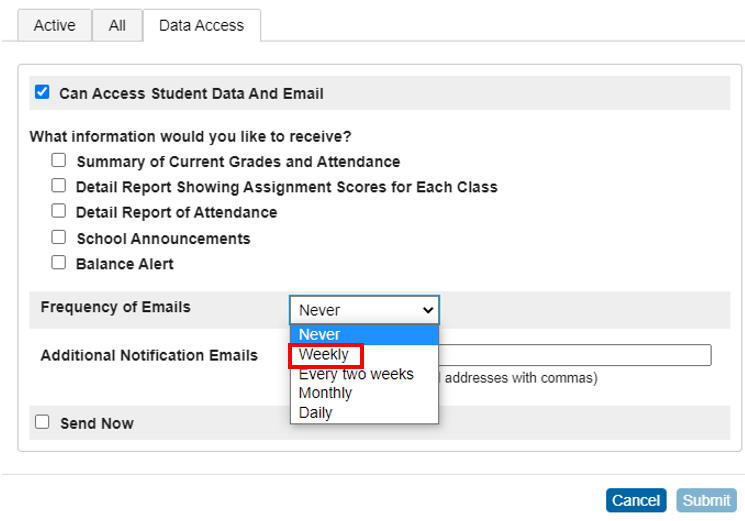 7. Click "Submit".