How to Add Students to Parent Portal
This article will show how to add students to a parent portal account.
Helpful Tip:
Click the arrows next to the navigation menu or header to close the menus.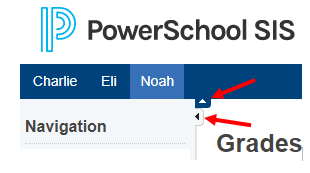 1. Login to Parent Portal. It will default to the Grades and Attendance page.
2. Scroll down and click "Account Preferences" from the left side menu.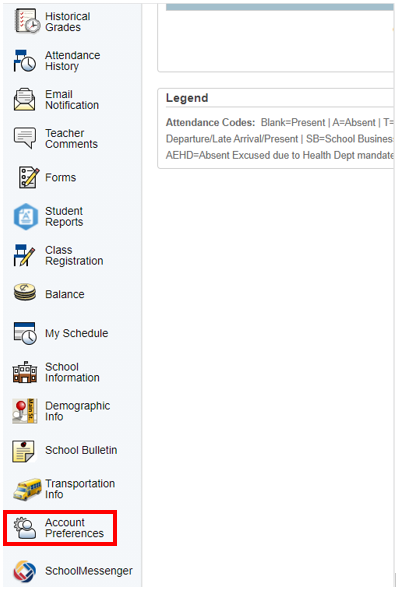 3. Click the Students tab.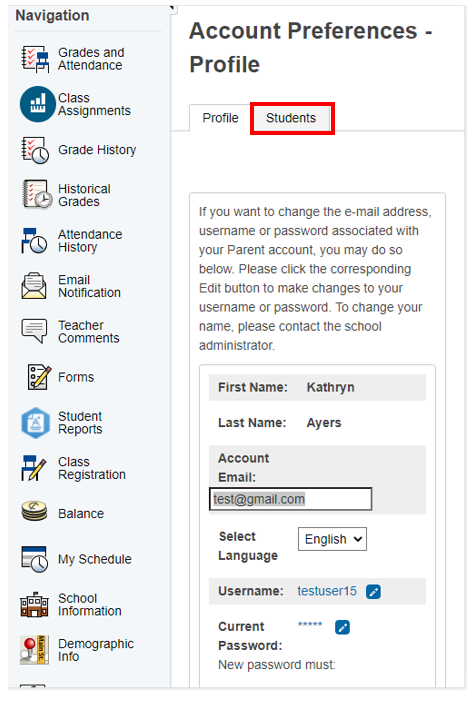 4. Click "Add".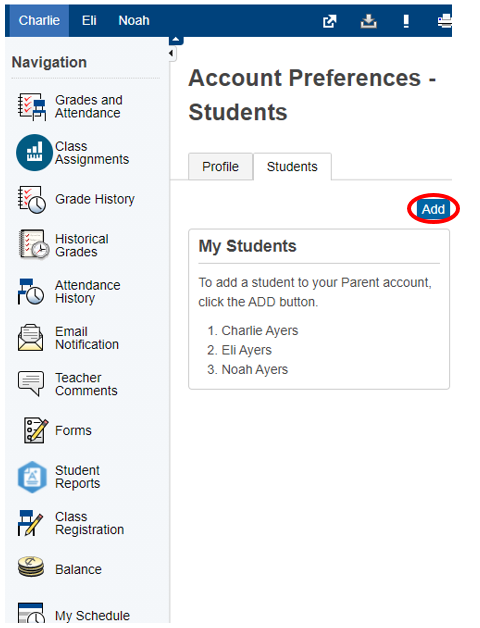 5. Enter the student information.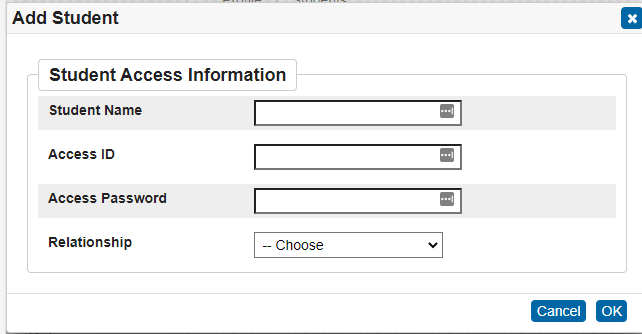 6. Click "OK".