How to Find Help Resources for Parent and Student Portals
This article will show how to find help resources for the Parent and Student Portals.
Helpful Tip:
Click the arrows next to the navigation menu or header to close the menus.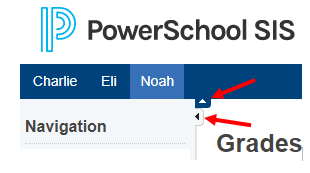 1. Login to Portal. It will default to the Grades and Attendance page.
2. Click the "Help" button at the top of the page.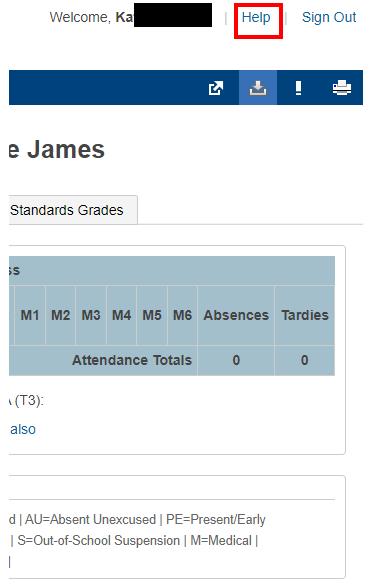 3. The PowerSchool Student and Parent Help page will appear. Choose one of the topics on the left or use the search bar.